Who we are? Chi siamo?
[EN] Skyline Unmanned Systems is a company localized in UK and in Italy. It's a Drone Pilots Training Center recognized by Italian Civil Aviation Authority with ref. ENAC.CA.APR.043.
[IT] Skyline Unmanned Systems è una società localizzata nel Regno Unito e in Italia. E' un Centro di Addestramento per Piloti di Droni riconosciuto dall'Ente Nazionale per l'Aviazione Civile con rif. ENAC.CA.APR.043
Our Vision – La Nostra Visione
[EN] Localized between Bari and Matera, Drone Academy is the nearest practical training center from Bari Airport in an uncontrolled airspace. The goal is to constantly follow the regulatory developments for VLOS and BVLOS applications, because our airfield has a perfect geographical location both for training and experimentation.
[IT] Localizzati tra Bari e Matera, Drone Academy è uno dei Centri di Addestramento per Piloti di Droni più vicino all'Aeroporto di Bari – Palese in uno spazio aereo non controllato. L'obiettivo è seguire costantemente gli sviluppi regolamentari per le applicazioni in volo a vista VLOS e in volo non a vista BVLOS, in quanto il nostro Campo di Volo ha una collocazione geografica idonea per entrambi gli scenari, sia per quanto riguarda la fase addestrativa, sia per quanto riguarda la fase sperimentale.
Our Mission – La Nostra Missione
[EN] The mission is to constantly improve our training processes so as to provide training courses at the highest quality levels performing distance learning as well as on-site training.
[IT] La missione è di migliorare costantemente le nostre procedure di addestramento ai livelli qualitativi più alti effettuando sia addestramento a distanza che in sede. Il Centro di Addestramento ENAC.CA.APR.043 è autorizzato ad effettuare corsi in modalità sincrona in distance learning per il 70% delle ore previste esclusivamente per i cittadini residenti in Italia. Il corso teorico è facoltativo. Le videolezioni vengono proposte come ausilio alla didattica sia per cittadini italiani che per cittadini residenti nel territorio di tutta l'Unione Europea. Agli utenti che decidono di seguire le videolezioni presenti in questo sito e che e tenere esami propedeutici all'ottenimento di Attestato OPEN A2 senza seguire il corso presso il Centro di Addestramento, agli atti risulterà "addestramento teorico autonomo".
[EN] In the coming months the website will also include the SPECIFIC Category, EVLOS-BVLOS and SORA training
[IT] Nei prossimi mesi il sito includerà l'addestramento per categoria SPECIFICA, EVLOS-BVLOS e SORA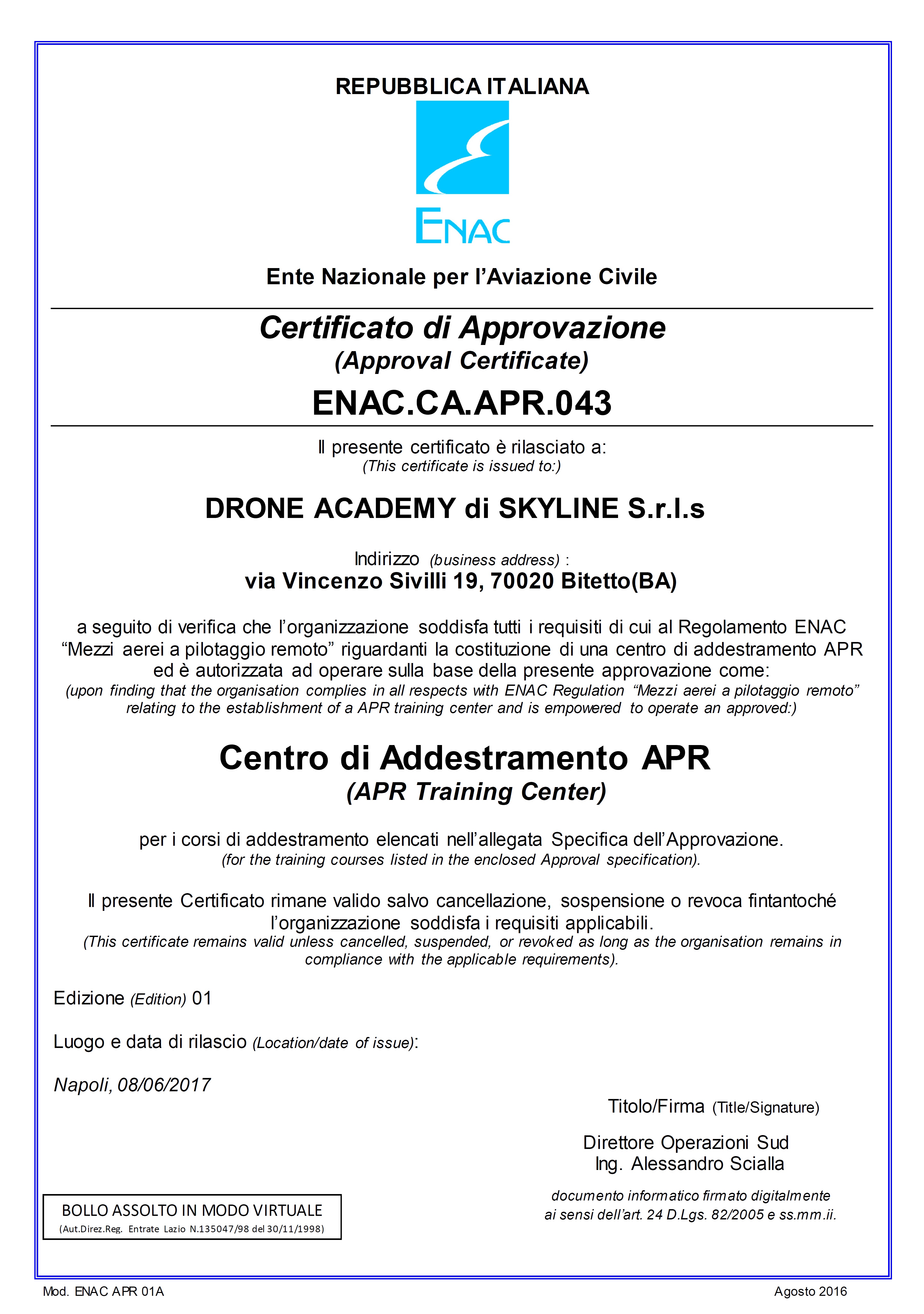 E-Learning Training Courses – Corsi di formazione a distanza
mandatory and specific training courses for drone pilots and operators
corsi di formazione sia obbligatoria che specifica per piloti e operatori di aeromobili a pilotaggio remoto
Planned Courses – Corsi Pianificati
What people are saying – Cosa dicono di noi

[IT] Mi sono iscritto a questa scuola pur essendo molto pratico di droni, ma mi sono reso conto che non lo ero a sufficienza proprio frequentando il corso. Ho incontrato un vero professionista nel settore, molto preparato e disponibile. Dopo le ore di pratica in campo di volo e di teoria in studio ho appreso molte nozioni che mi permettono di usare il drone in sicurezza, legalmente e con più padronanza del mezzo. Sono molto contento di questo percorso fatto presso questa scuola.
[EN] I inscribe in this training center despite being very familiar with drones, but I realized that I wasn't good enough just by attending the course. I met a true professional instructor in the sector, prepared and available. After hours of practice on the airfield and theory in the classroom, I learned many notions that allow me to use the drone safely, legally and with more mastery of the vehicle. I am very happy for this attestation obtained at this training center.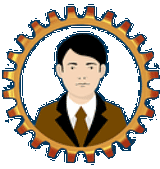 [IT] Reputo il corso fondamentale per l'esercizio della professione di Pilota APR. L'istruttore è stato disponibile, effettuando addirittura un corso individuale. L'Esaminatore, esterno, si è comportato con professionalità, non solo verificando le  mie competenze, ma anche dandomi ulteriori suggerimenti per la mia futura attività professionale.
[EN] I consider the course fundamental for the exercise of the profession of RPA Pilot. The instructor was available, even taking an individual course. The examiner, external, behaved professionally, not only verifying my skills, but also giving me further suggestions for my future professional activity.